Small businesses often have a stiff marketing budget to work with, which can pose a challenge in promoting your business. The good news is, there are a lot of ways for you to market yourself to your customers without utilizing too much money. One such way is social media marketing. 
There are many social media management service providers either agencies or freelancers if you are interested in promoting your business.
Or if you already have established your business and want to know how to grow it with social media marketing then you are at the right place.
Also read, Social Media Marketing Strategy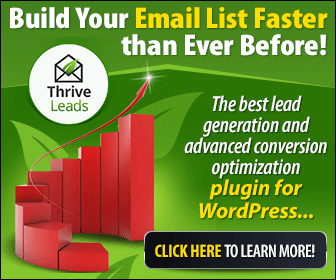 .
The essentials you need to know before marketing your business
The aim of marketing your business is to connect your business' value to the right customer base. And knowing your customer base requires you to have proper knowledge of the points listed below-
The location of your customers' base.

Where do they frequently hang out online?

How do they look for products or services in your niche?
How can you promote your business via social media?
Enhancing social media (Facebook, Instagram, LinkedIn, Twitter, YouTube, and more) engagement and setting up a community online is a free way to grow your small business while advertising your brand's products and building trust with your audience. 
LinkedIn is a major social media site that is often underused. Instead of just going online and signing out, enter into conversations with the connections you have built, advertise your brand and share your blog posts and offers, pitch in and contribute to forums, and share quality content.
Popularize your blog posts, which can drive traffic to your posts.

Directly start a conversation with your followers to express your brand voice and amass more engagement.

Run polls and request feedback from your followers.

Take pericope from longer forms of content and design quick and informational posts that are easier to digest.
You can also host Social Media Contests or Giveaways to get potential clients to your services.
Make sure you are regularly active on the social media accounts you have created. Make a community in your social media accounts and collaborate with them frequently. Be consistent in your work and fulfill your commitments.
Advantages & Disadvantages of promoting your business on social media
Advantages of promoting your business on social media
Connect to large audiences

– Millions of people are always active on various social media platforms. So it's a great opportunity for you to connect with them all at once and promote your business with a large pool of audience. You can reach potential leads and engage them in your products and make them your permanent customers.

Create organic content

– You can write blogs, share vlogs for free, and much other content as much as you want to engage your future customers in your products or services. You can also create viral content which will be shared globally, thus promoting your business worldwide. 

Assess paid advertising services

– If you are not satisfied with organic posting then you can go for paid ones. You will be offered with potential leads by paid advertisements that you won't get with organic ones. Like this, your business will expand by leaps and bounds. 

Get the opportunity to build your brand

– As much as traffic is driven to your posts, they get exposed to your brand and you get the opportunity to build it and also get a profound knowledge about your competitors.
Disadvantages of promoting your business on social media
Receive negative leads

– If someone had a bad experience with your products, he might give negative feedback and users will rethink about buying your products.

Time-consuming campaigns

– You have to be active in social media platforms all the time and find ways to engage them in your services which is indeed time-consuming.
Conclusion
Social media marketing is very crucial to successful businesses. There are various social media marketing agencies like Genrk whose expert team is ready to help you promote your business on social media platforms. 
Bloggers from all over the globe are contributing to SURAJ MISHRA. If you too want to participate, then you can check out our Guest Blog Posting page.