Hello hustlers,  hope you all are doing well. Today will gonna cover 'How to Install WordPress Theme' either from zip or through the WordPress admin panel. We will cover how 'How to Install WordPress Theme locally' in another blog as it's a bit lengthy process.
First and foremost it's too easy to install the WordPress theme. With just a few clicks you get a decent website to start with. Hence I recommend most people get started with WordPress, either they are starting a blog or any business website.
The best thing is, here you didn't need any coding knowledge at all, but if you have then you can get an edge over others and you will be able to utilize the full scope of WordPress CMS (Content Management System).
Before starting this process installing WordPress theme I recommend you buy a paid theme if you are really serious about your website project and didn't want to get into the process of trial and error.
As with the free themes and third-party WordPress themes, there is a lot of chance that you end up having a virus in your server or someone hacked your website. These are very common in this niche and I had personally suffered.
With all this let's now directly jump into the main process.
Also read, What To Write For My First Blog? | What Should Your Blog Be About?
How to Install WordPress Theme?
Firstly you should have an existing preinstalled WordPress and a WordPress admin panel. If you had not then also no issue you can learn to do it here 'How To Install WordPress In Cpanel'.
Alright, so you have your WordPress admin panel ready.
Now in you, the admin panel just navigates to Themes section under Appearance. Click on it and you will land to Themes.
As you can see above we have Twenty Twenty theme preinstalled, as while installing the WordPress you have the option of choosing your theme there you WordPress automatically install a theme on its own. Now just click on 'Add New' button at the top left corner of the main panel.
Now you will land to this page (theme search page), where you have the option of uploading the theme through the button at the top left corner and to search for the theme.
To keep yourself free form spam and viruses and hacks, it's the best choice to search your theme in the search panel rather than uploading as with the upload you have the high probability of uploading files that can contain viruses.
So in the search tab just search the theme of your choice, here I am searching Astra, which is one of the best themes I had ever used.
You can install Astra theme for free or you can buy its pro plan which is also very affordable at just $47 and it's good to invest in such themes, it can make your WordPress experience overall.
You can also look for Thrive Themes, which contains a lot of good themes and you can search for the theme of your choice.
So you had searched the theme of your choice now, just click on the 'Install' button located just under your theme preview.
Also before installing your theme you can live preview it, by clicking on the 'Live Preview' button. This will give you an idea of how your theme looks in real.
You will also get an idea that what all customization options you will get out of the box. (Which later on can, of course, be upgraded)
After installing your theme you will be asked to activate your theme, so just click on the 'Activate' button.
After activating your theme you will see the 'Customize' button, it shows that you had successfully installed your theme.
Now you can either go to customizer to customize the looks of your website or can look for the features that you got through this theme, such as plugins, demo websites, etc.
This is the one way of installing  Installing  WordPress Theme. Now let jump into the second way of installing it, which is through a  zip file.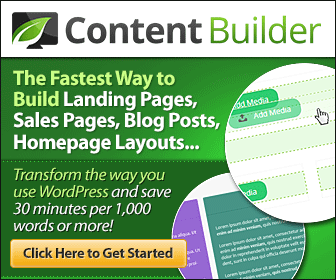 How to install WordPress theme from zip?
Now let's assume that you already have a zip file that contains your theme,
Or you had directly gone to your theme website and bought your theme and got your zip file.
Or you had directly gone to your theme website and bought your theme and got your zip file.
Or you had searched for your theme on Google looking for your theme.
And downloaded your theme from there or you had downloaded a null theme.
(Note: I recommend downloading your theme either from WordPress https://wordpress.org/ or themes official website)
In all that case you will need this secondary way of installing the WordPress theme, which is uploading your zip file.
Hope you remember the 'Upload Theme' button at the top left corner in the theme search panel. Just click on that, you will land to upload theme section. Just click on 'Choose File' and navigate your zip file, or just drag and drop your zip over choose file button.
(Note: you can upload files only of .zip or .rar extensions)
Now just click on the 'Install' button.
You will be redirected to this page after successful installation you will get the option of activating your plugin. Now just click on the 'Activate' button.
(Note: If you are getting an error, probably the chances are that your file can be corrupt or the WordPress didn't support that theme)
After that, you will get all the options as shown in the first step. You can navigate to themes section or directly Customizer section under Appearance to customize the look and feel of your website.
This is all that you need for installing your WordPress theme. A pretty simple one, right?
There are of course many other ways to install WordPress theme but all that is of advanced level and if you are just starting out, this simple process is for you.
Hope you find this blog helpful. In the upcoming blogs, we will further dive into how to install and works with different plugins, what are the best themes and plugins, what is page builder, and how you can build your website through it without coding, etc.
Hence subscribe to our newsletter so that you will get notified whenever we upload any blog.
Also, do share your valuable feedback for this blog in the comment section below,
Have a good and keep learning…
Suraj Mishra is a Digital Marketer, Brand Consultant, Blogger, founder of Genrk, and owner of this website. He always has a motive for sharing what he knows. Through these blogs he tries to help entrepreneurs, letting them know all the things that are needed to grow business online in this digital era.