Want to earn online or want to bring your business online, having a website is a good way to start. But hey now you don't need to spend lots of cash to have your own website. You can make a website on your own and here I will help you to step by step through how to install WordPress in Cpanel and how easy it is to make your own website.
WordPress is a Content Management system is shortly known as CMS which helps you to directly utilize several themes and plugins to make your own website. The best part of it is that you don't need to learn to code (HTML, CSS, PHP, etc).
You got the prebuild demo website that you can directly import and with few designing and content changes your website is good to go. These WordPress themes and demo website are developed by WordPress developers, there is are the big agency that provides professional and good looking themes like Thrive Themes and MyThemeShop, you can go to their website and download their awesome themes. If you are serious about having your website then you can invest in their paid themes, you will get a lot of support and customization features from it.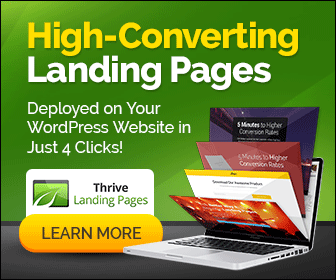 I use the Astra theme which is also a very good option if you are looking for a lightweight website.
I am so much focusing on the theme from the beginning as it is a very essential part to have a good and long term sustainable website.
How to start with WordPress?
Now coming back to how to start with WordPress, the first thing that you will need is a Domain and Hosting.
As you all know the domain is the address for your website, I recommend GoDaddy to have your domain, you can get your domain here at a very cheap price.
For the hosting, you can go with Bluehost, A2 Hosting, SiteGround these are the best hosting you will ever get.
How to install WordPress in Cpanel?
Ok now you got your domain and hosting, and it is the time to install your WordPress host your WordPress on your hosting account.
Every hosting provides you a Cpanel which contains a lot of functionalities with installing many different CMS such as Joomla, Magento, Drupal with WordPress.
(I will make a separate blog series for these CMS as they are also as good as WordPress for building different niche websites)
Below are the steps How to install WordPress in Cpanel?👇
1) Login to Cpanel
Just login to your Cpanel with the ID and password provided by your hosting provider.
2) Here is the interface of the Cpanel.
3) Drag to the bottom,  you will see Softaculous Apps Installer, it provides different CMS and apps installation for your web.
4) After clicking in WordPress in Softaculous Apps Installer,  you will land to WordPress installer dashboard installer. Just click on Install Now.
5) Here you need to need to select:
WordPress version (Select it to latest)
Your domain (You had added it in you hosting account)
Choose site name
Site Description
6) Here you need to:
Add username for your WordPress account
Add a password (remember these credentials as you will need this while login to you WordPress/site admin)
Add eMail ID
Choose your language (Default is US English)
For security purposes you can activate Loginizer, you can tick on Limit Login Attempts, this will allow only three attempts to you to log in to your WordPress.
Tick on Classic Editor (These are all plugins category)
7) At last, you can choose a temporary theme which later on you can change.
After selecting the theme just click on Install.
8) After clicking on Install you will land to this dashboard.
Just wait for few seconds for WordPress to be installed.
9) After a few seconds, you will see this dashboard, this will show you that you had successfully installed your WordPress.
It will show the domain on which you had installed the WordPress and the WordPress admin URL
10) To view your new site just click on the URL provided above.
Click on WordPress admin URL to land to your site admin dashboard.
11) After that, you will see the first view of your WordPress dashboard.
12) Many times you will not directly land to your WordPress dashboard, you will first see the login panel.
This is your login panel whenever you log in to your admin dashboard. Just put the ID and password that you had provided while installing WordPress.
Also, tick on Remember Me if you don't want to land again and again on this panel.
This is all about installing WordPress, isn't is simple
Conclusion
WordPress is the simplest way to make your own website. It is very easy to start with WordPress and to install WordPress in Cpanel which is the first step towards making your own website.
We will be coming up with a series of blogs over WordPress and other CMS where we will teach your step by step how to make your own website.
Suraj Mishra is a Digital Marketer, Brand Consultant, Blogger, founder of Genrk, and owner of this website. He always has a motive for sharing what he knows. Through these blogs he tries to help entrepreneurs, letting them know all the things that are needed to grow business online in this digital era.